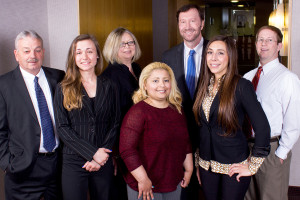 Who We Are
Ronald Gelok & Associates is a Registered Investment Advisory firm servicing New York and New Jersey, and for convenience meetings with clients for Investment Advisory Services only, Naples, Florida. Founded in 1993, we have developed our business by reaching out, nurturing and maintaining close, trusting relationships with each of our clients.
To schedule a time to discuss your financial future, please contact us at info@rga-ria.com or call us at (973)917-4556 today!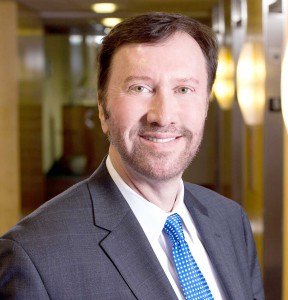 Ron Gelok
Ronald (Ron) Gelok is President of Ronald Gelok & Associates. He is an active member of the Financial Planning Association with over 20 years of financial services experience.
Ron is a licensed New Jersey attorney and a member of the Elder Law and Real Property, Probate & Trust sections of the New Jersey State Bar Association. Much sought after as a speaker, Mr. Gelok has appeared on radio and television discussing a host of financial planning issues.
Ron is known for making complex retirement planning issues clear and easy to understand. His clients often find that, after working with him, they have moved significantly forward in their planning, simplifying their finances.
He expresses his creative side and commitment to financial education in his collaborative book with Steve Forbes, "Successonomics," and his seminal work on retirement strategy co-authored with Thomas J. Smith, JD "Retirement Rescue."
Mr. Gelok holds insurance licenses in several states, including New Jersey, Pennsylvania, North Carolina and Florida, as well as Series 6, 7, 24 and 66 securities licenses. He is a Registered Representative of GF Investment Services, LLC, Member FINRA/SIPC, and an Investment Advisor Representative of Global Financial Private Capital, LLC, an SEC Registered Investment Advisor, 2080 Ringling Boulevard, Sarasota, Florida, 34237.
Patricia Nealy
Patricia Nealy has been with Ronald Gelok & Associates since 2007, and is a Financial Advisor as well as the Client Concierge Service Manager for the firm.
Patricia heads the Women for Financial Literacy initiative of the firm, educating women in the area of personal finance and retirement and personal financial empowerment. She holds workshops and conferences on the topic.
Patricia holds a Life and Annuity Insurance license. She works very closely with all clients on a daily basis.
In addition Patricia assists the firm with its FINRA compliance requirements. Her personal commitment is to maintain professional communication with all clients and staff and to make sure all office operations run smoothly. She will complete each of your service requests to your satisfaction and resolve any client issues and meet with you for review meetings.
Cameron D. McGregor, CLU, ChFc
Cameron (Cam) McGregor has been working in the insurance, investment and banking industries for over 30 years. He currently works with high net worth clients and family-owned businesses to strategize their wealth accumulation, retirement and succession plans. He is licensed in life and health insurance as well as holding a Series 65 Securities License under the Registered Investment Advisor Securities Law.
Cam is a graduate of Norwich University with a Bachelor of Science in Financial Management. He has worked for Allstate Insurance as an agent and manager specializing in life and health insurance, financial planning, and property and casualty insurance. He became a Chartered Life Underwriter (CLU) and A Chartered Financial Consultant (ChFc) in order to advance his expertise in financial planning and insurance.
Cam soon moved on to JP Morgan Chase Investment Services as a Senior Trainer and Business Manager for Chase Investment Services Corporation, and was involved with developing sales people and managers in investment and insurance.
Cam worked with PNC in the Private Client Group and Wealth Management Division, helping high net worth clients develop their wealth accumulation and retirement strategies.
At Ronald Gelok & Associates, Cam is a senior advisor who advises clients in wealth protection, accumulation, distribution and social security income strategies.  He works with individuals, families, entrepreneurs, pre-retirees and post retirees in helping them to maximize their wealth and provide lifelong secure income
Joseph Menzak Jr.
Joseph (Joe) Menzak Jr. has helped people make smart decisions about their money for over fifteen years. He approaches asset selection and financial planning from the standpoint of what is the most important to the client: their goals, dreams and desires for retirement.
Is it the growth of their wealth with protection, future income planning, business succession or legacy that takes first place? He makes sure that every client explores creative ways to pass wealth onto the next generation.
Joe is licensed for Securities, Annuity, Long Term Care Insurance and Life Insurance.
Over the years Joe has worked for Prudential Financial, ING Financial Partners, Questar Capital.
At Ron Gelok & Associates he works with clients to assure them a tax advantaged portfolio and insurance that works for them in their lifetime as well as providing a lasting legacy.
Morgan Kelly Curran
Morgan Kelly Curran is the Director of Operations of Ronald Gelok & Associates.  Morgan oversees and assists the Operations Team while working closely with Ron to systematize business procedures.  Her main goal is to ensure the team achieves maximum productivity and efficiency.
Morgan is an invaluable asset with over five years' experience in fast-paced, diverse business and financial functions such as financial analysis, execution and administration of business development, and providing the ultimate client concierge experience.
Adriane Berg
Adriane Berg is the Director of Lifelong Income and Lifestyle Planning for Ronald Gelok & Associates. She offers clients special assistance in crafting their retirement plans and funding them with secure and lasting strategies.
Adriane co-hosts the Ronald Gelok Retirement Power Hour with Ron on WCTC 1450 AM every Wednesday evening, and co-authored the book "Beating the F.E.A.R. Factor" with him as well. She has had appearances on Oprah, Good Morning America, and Regis, and was named to the U.S. Treasury Committee on Financial Communication and won an Emmy for her TV show, IRS Tax Beat.
Adriane is a recognized innovator in the quest for successful aging, care giving, self-care, and environments in which we thrive as we age. She is renowned in the financial industry for her innovation in creating Longevity Planning, a concept for investing throughout the age continuum.
In 2002, Ms. Berg founded Generation Bold, a leader in financial communication with the boomer, mature adult, and family fiduciary. Since then, she has trained hundreds of financial advisors, lectured at USC at Davis, and the American Institute of Financial Gerontologists.
Recent Press Appearances for Ronald Gelok
Right now, there is legislation going through Congress that could cost you tens of thousands — if not hundreds of thousands — of dollars in taxes for your family. This legislation, which represents a simple rule change, has achieved broad bipartisan support. What is this [...]