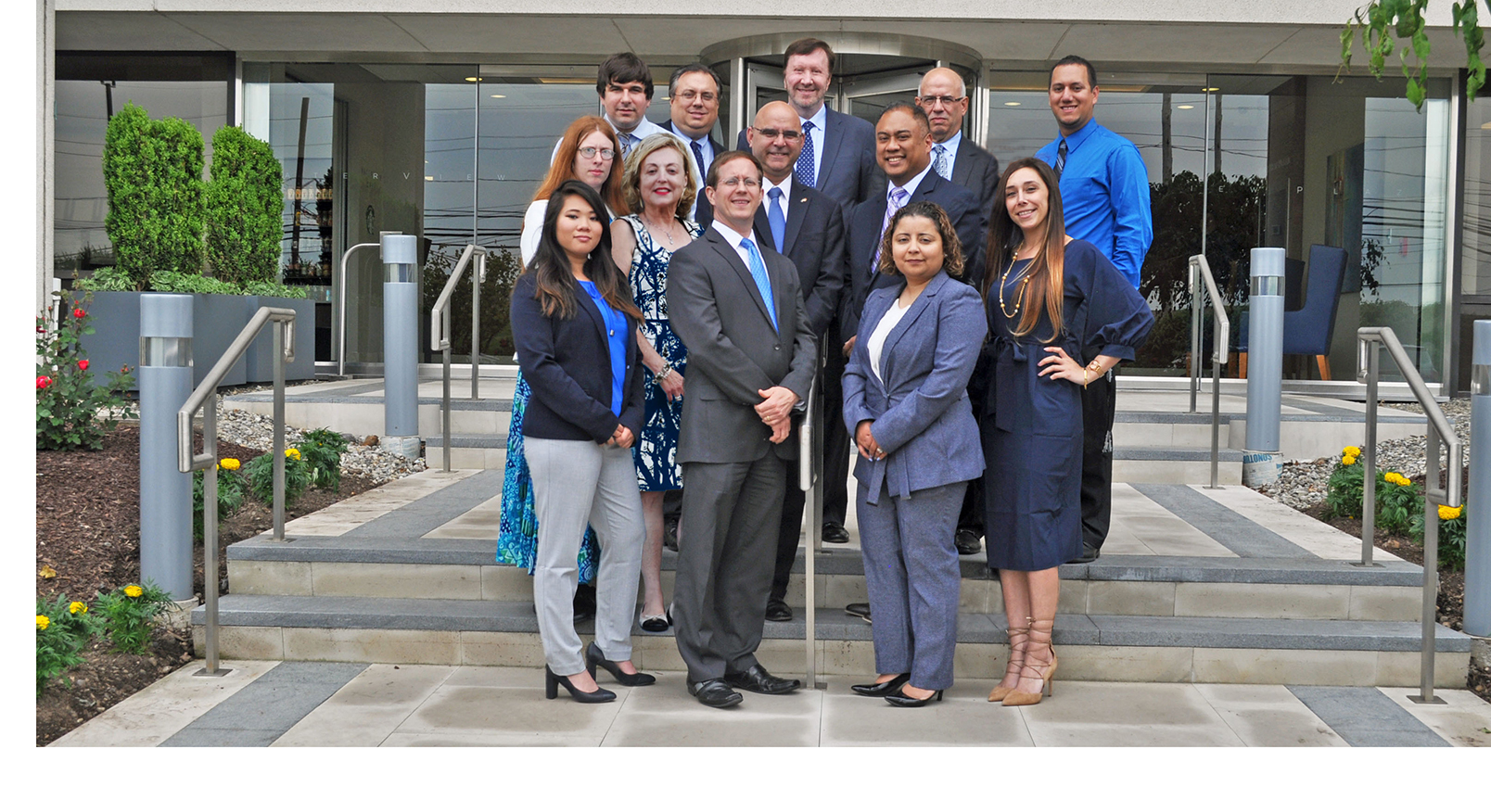 "When it comes to your financial future, knowledge is the critical first step." -Ronald A. Gelok
Ron Gelok
President & Financial Consultant
Ronald (Ron) Gelok is President of Ronald Gelok & Associates. He is an active member of the Financial Planning Association with over 20 years of financial services experience and holds insurance licenses in several states, including New Jersey, Pennsylvania, North Carolina and Florida, as well as Series 6, 7, 24 and 66 securities licenses.
Ron is a licensed New Jersey attorney and a member of the Elder Law and Real Property, Probate & Trust sections of the New Jersey State Bar Association and a much sought after speaker, He has appeared on radio and television discussing a host of financial planning issues.
Ron is known for making complex retirement planning issues clear and easy to understand. His clients often find that, after working with him, they have moved significantly forward in their planning, simplifying their finances.
He expresses his creative side and commitment to financial education in his collaborative book with Steve Forbes, "Successonomics," and his seminal work on retirement strategy co-authored with Thomas J. Smith, JD "Retirement Rescue."
Check out Ron's background as an investment professional on FINRA's BrokerCheck.
Susan Gelok-Cullen
Financial Advisor & Managing Director of Florida Operations
Susan brings a wealth of experience and knowledge to her role as a Financial Advisor for Ronald Gelok & Associates. Understanding and meeting your needs is her priority. Susan's diverse background and training enables her to help our clients achieve their long-term financial goals through comprehensive financial planning that she customizes to each of our clients' needs.
Whether it's planning for retirement or college expenses, maximizing income, reducing taxes or assisting with long-term care needs, helping people is one of Susan's passions. Susan is known for her creativity, strategic planning and individualized approach.

Joel E. Molnar
Chief Financial Officer & Director of Tax Planning
Joel Molnar is a Certified Public Account (CPA) with over 30 years of accounting and taxation experience, and holds licenses in both New Jersey & New York. He has a Masters in Business Administration with concentrations in Economics and Finance. Joel holds degrees in Financial and Estate Planning as well as Corporate Taxation.
At Ronald Gelok & Associates, Joel prepares taxes, models, and projections that assist clients by informing them of current & future strategies regarding their financial future. He is a member of the American Institute of Certified Public Accountants, The New Jersey Society of Certified Public Accounts and The New York Society of Certified Public Accountants. He is also an active supporter of The Knights of Pythians, which raises money for Deborah Hospital.
Joel's success in planning our clientele's finances spans decades through his Accounting Firm, Molnar, Revilla & Company, to which he is still an Executive Partner. He brings a wealth of tax planning experience and knowledge to Ronald Gelok & Associates.
Joseph Menzak Jr.
Financial Advisor
Joseph (Joe) Menzak Jr. has helped people make smart decisions about their money for over fifteen years. He approaches asset selection and financial planning from the standpoint of what is the most important to the client: their goals, dreams and desires for retirement.
Is it the growth of their wealth with protection, future income planning, business succession or legacy that takes first place? He makes sure that every client explores creative ways to pass wealth onto the next generation.
Joe is licensed for Securities, Annuity, Long Term Care Insurance and Life Insurance.
Over the years Joe has worked for Prudential Financial, ING Financial Partners, Questar Capital.
At Ron Gelok & Associates he works with clients to assure them a tax advantaged portfolio and insurance that works for them in their lifetime as well as providing a lasting legacy.
Adriane Berg
Director of Life Long Income & Lifestyle
Adriane Berg is the Director of Lifelong Income and Lifestyle Planning for Ronald Gelok & Associates. She offers clients special assistance in crafting their retirement plans and funding them with secure and lasting strategies.
Adriane co-hosts the Ronald Gelok Retirement Power Hour with Ron on WCTC 1450 AM every Wednesday evening, and co-authored the book "Beating the F.E.A.R. Factor" with him as well. She has had appearances on Oprah, Good Morning America, and Regis, and was named to the U.S. Treasury Committee on Financial Communication and won an Emmy for her TV show, IRS Tax Beat.
Adriane is a recognized innovator in the quest for successful aging, care giving, self-care, and environments in which we thrive as we age. She is renowned in the financial industry for her innovation in creating Longevity Planning, a concept for investing throughout the age continuum.
In 2002, Ms. Berg founded Generation Bold, a leader in financial communication with the boomer, mature adult, and family fiduciary. Since then, she has trained hundreds of financial advisors, lectured at USC at Davis, and the American Institute of Financial Gerontologists.
Morgan Kelly Curran
Director of Operations
Morgan Kelly Curran is the Director of Operations of Ronald Gelok & Associates.  Morgan oversees and assists the Operations Team while working closely with Ron to systematize business procedures.  Her main goal is to ensure the team achieves maximum productivity and efficiency.
Morgan is an invaluable asset with over five years' experience in fast-paced, diverse business and financial functions such as financial analysis, execution and administration of business development, and providing the ultimate client concierge experience.